Soda, Cookies & More!
Please join us on February 10th at the Grand Opening of Sodalicious in Meridian! As part of their Grand Opening, Sodalicious is hosting a fundraiser for the Meridian Food Bank and will be accepting donations from 10 a.m. to 10 p.m.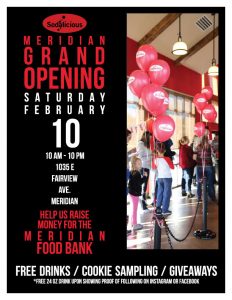 To download and share the flyer for this event click here.